Press Release- TheraNow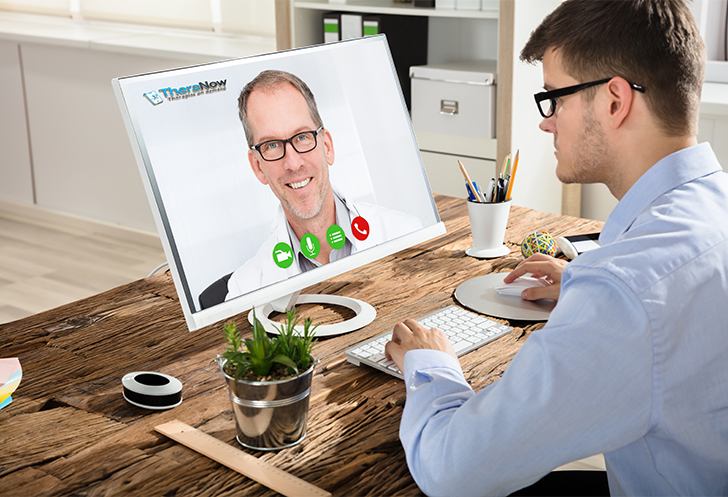 Physical Therapy Treatment Made Easy with Revolutionary Online Application – TheraNow
Situations where patients in the US have to wait for 30 days or more for a physical therapy visit due to the entangled health system may gradually be a thing in the past, for TheraNow's latest web and mobile application has launched. TheraNow enables patients to take expert physical therapy advice using Tele-rehabilitation, without having to take time off of work to drive to a brick and mortar physical therapy clinic.
TheraNow's new trailblazing application delivers online physical therapy services to patients through trained licensed physical therapists. After a free sign-up, patients can pay per service and book an appointment with their chosen physical therapist. The patient and provider can then connect through a secure one-on-one video connection, and after a thorough assessment, the physical therapist provides a treatment plan. The platform also allows secure messaging along with other premium features. TheraNow also enables clinicians to pre-screen and review the medical records provided by the patients before the appointment. The security and encryption levels are of HIPAA standards.
Richa Kohli, the president and CEO of TheraNow , has a vision of making physical therapy digitally available to everyone in the USA. According to her, "Thousands of working individuals in the United States get injured at work, causing a huge loss in their earnings and a poor quality of life. It becomes challenging to keep up with the wait time, medical expenses, and the visits to the therapist's office. We thought of doing something about it and designed an effective and user-friendly system to help the people in pain and change the way healthcare was delivered conventionally. The answer is TheraNow's tele-rehabilitation system. Now, physical therapy treatment is just a click away irrespective of your location, and at your desired time, even after work hours or weekends, and all this may cost you even lesser than your insurance co-pay. We have currently launched our services at $69.99 for 30 minutes of first evaluation and $34.99 for follow up visits. Our basic motive is to help the people of United States receive quality physical therapy services, conveniently."
TheraNow strives to empower patients to take charge of their own care, with easy access to experienced, empathetic and licensed physical therapists. We are hopeful to witness how tele-rehabilitation transforms healthcare system with the revolutionary application TheraNow.
Note: Click here to download the press release.