Call our expert at 903-609-1609 to get help in choosing the best plan for your company.
X
All-in-one solutions to deliver Remote Therapeutic Monitoring
Integrate an advanced remote therapeutic monitoring system with TheraNow. Access a nationwide clinician network through our remote monitoring platform or API to power your physical therapy practice. No fixed overhead so you can pass the savings on to patients and stay ahead of competition with premium patient-care.
Request a demo
Effortless Integrations
Integrate with your existing process in no-time.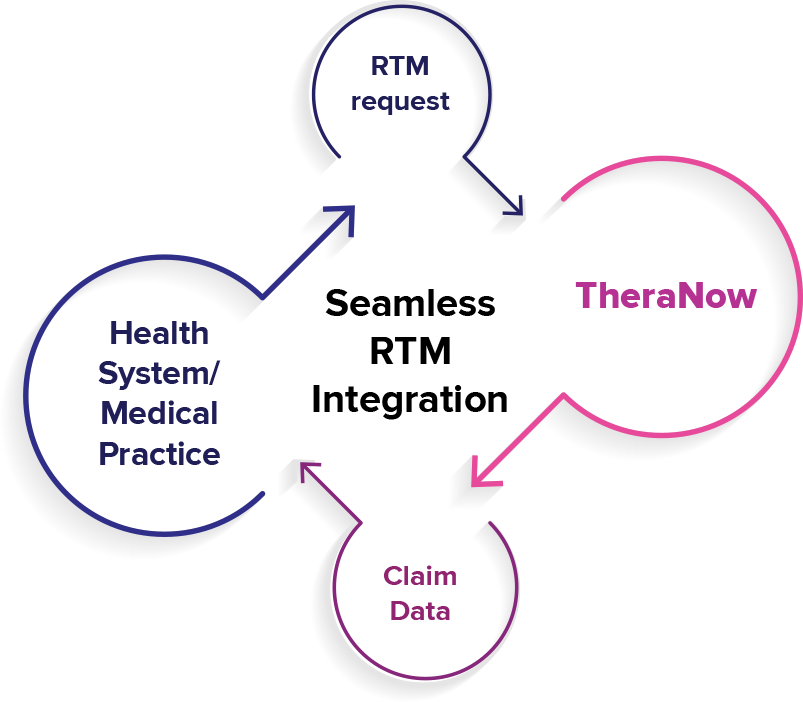 How TheraNow RTM works in 1 minute
TheraNow offers most advanced remote therapeutic management for health systems and medical practices.
Comprehensive Remote Therapeutic Monitoring Solution
Therapist-guided monitoring sessions and support augmented by artificial intelligence and machine learning. We provide objective and most-accurate data.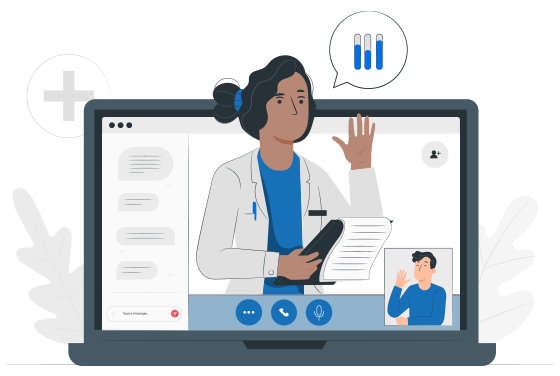 Plug-and-play white-labeled platform or API for your remote therapeutic monitoring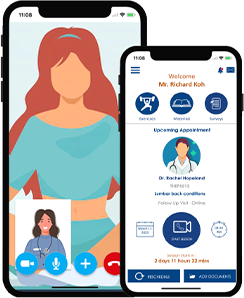 Nation's largest network of board-certified physical therapists for monitoring & home treatment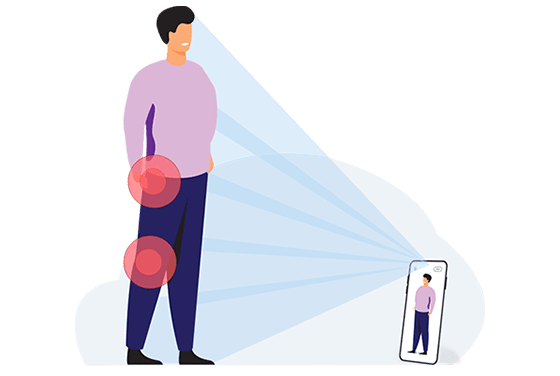 Artificial intelligence-powered objective and most accurate assessments and home treatment plans
Why Partner with TheraNow
We are here to elevate your patient care with state-of-art advanced therapeutic remote monitoring programs

Comprehensive Our plans meet the needs of your patients. Flexible solutions like remote monitoring to home treatment sessions.

Easy-to-implement Access to the portal, easy integration with existing processes, and concierge support. Easy user interface.

Engaging A platform your patients will love. Goal-based guided treatment approach with surround-sound recovery & well-being.
Request a demo
WE DELIVER RESULTS
Ease-of-access

High Compliance

All-in-one solution

High satisfaction
RTM BENEFITS
Valuable insights into therapy adherence.

Improved patient outcomes with better pro-active care.

Timely interventions in sync with actual patient response.

Increased patient motivation & active care program participation

More data-driven decision making by care providers.

Significant reduction in cost & burden on healthcare system.
TheraNow is a leading HIPAA compliant virtual rehabilitation and musculoskeletal platform in the United States, awarded with "The Most Innovative Technology".

Calculate your RTM Net Profit with TheraNow
No fixed overhead, So that you can pass the earnings on to patients and keep them healthy and happy.
Find your lead with TheraNow.
Remote Therapeutic Monitoring Net Profit Calculator
Enter information about your practice to calculate the possible minimum net profit from RTM implemention.